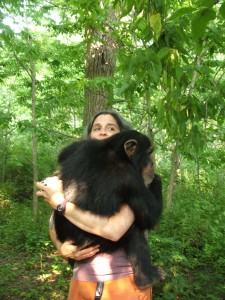 I've been thinking and writing for awhile on the epistemological and ethical issues raised by our relationship to captive chimpanzees.
My work with chimps lead me to think deeply about the ethics of captivity for humans and non-humans alike. I have an edited volume The Ethics of Captivity (Oxford University Press).
I have also been teaching philosophy in a maximum security men's prison since 2010, and that work has prompted me to think and write about what I'm calling "carceral logics" that inform issues like dignity, self-respect, violence, empathy, disposability, and hope and hopelessness.